"Lite" Version!
With this "Lite" version of Yap Ah Loy's history, we hope that more people can easily understand Yap Ah Loy's history. The content of this "Lite" version would be the summarised form of the site. In conjunction with this aim, we have designed a Yap Ah Loy cartoon character, this character will guide the reader through this easy-reading section, and hopefully give visitors a more pleasant experience in this site.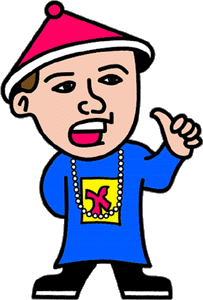 Our cartoon impression of Yap Ah Loy.
We would appreciate any efforts by anyone who is good at cartooning to give a touchup to our above cartoon, and probably design more poses. Give it a name!
We will get this plan completed ASAP.